"I generally have no problem writing, and despite the timeless need for copyediting, I don't often need much editing. I've been in this game for nearly 40 years. On the one occasion in recent memory when I was really, truly STUCK, I was fortunate enough to be in the patient, imperturbable care of Janna Marlies Maron. She was able to ride out my mood swings, delays and radical changes of approach (and even topic!), and find what worked amid the mess. We ended up with a piece that was far better than it had any right to be. I recommend her highly. "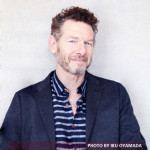 David Watts Barton
Author, Journalist & Multimedia Professional
"I loved Janna's CNF201 Workshop. It's exactly what I've been looking for–thoughtful feedback from other creative nonfiction writers. Very helpful! I would recommend this workshop to anyone who's interested in digging in to their creative nonfiction writing."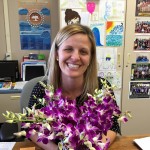 Kneece Camp Sasser
Workshop Participant
"We hired Janna to write and edit pieces of the Arden Hills Resort & Spa quarterly publication. She was a dream to work with–from initial concepts to final execution. I appreciated her ability to work within our budget to produce a publication we were so proud to release. You can expect that Janna will offer creative ideas, smart editing, and a punctual return on your product."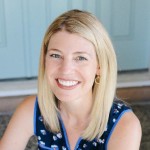 Lesley Miller
Writer & PR Strategist
"In editing a highly sensitive and complex manuscript with Janna, I could not have been more impressed by her warm compassion, gentle touch and devoted work ethic. Her editing instincts are keen and admirable both at a developmental level as well as a detail level (copy and line editing). The manuscript's author was wildly impressed with Janna's open approach, engaging personality and trustworthy character. I was thrilled to have Janna as an editor colleague on that project and look forward to working with her again on future manuscripts."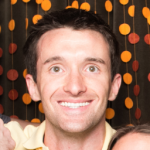 Matt Gartland
Founder & Editor, Winning Edits
"Last night I completed my second creative nonfiction writing class with Janna Marlies Maron. I walked out of the room filled with energy, and feeling on top of the world. I've found my tribe: those who love words, love stories, and need to write."
Joella A.
Workshop Participant
"As writers we benefit from continued stretching. I like the stretch and the reach I get when I take Janna's classes. I emerge feeling my muscles and tissue stronger, and I even miss the workout when class is over.
Kimberly E.
Workshop Participant
"Janna offers us a rare opportunity to learn, share, and grow in our creative nonfiction craft. Her workshop made us better readers and stronger writers. Plus, it's a lot fun!"
Patricia H.
Workshop Participant
"Janna is a terrific writing coach! I'm a neophyte. This was my first CNF Workshop, but it definitely won't be my last. Enjoyed the time spent with fellow writers. It's nice knowing that what HAPPENS in CNF201 (great storytelling and constructive criticism) STAYS in CNF201."
Jodie M.
Workshop Participant