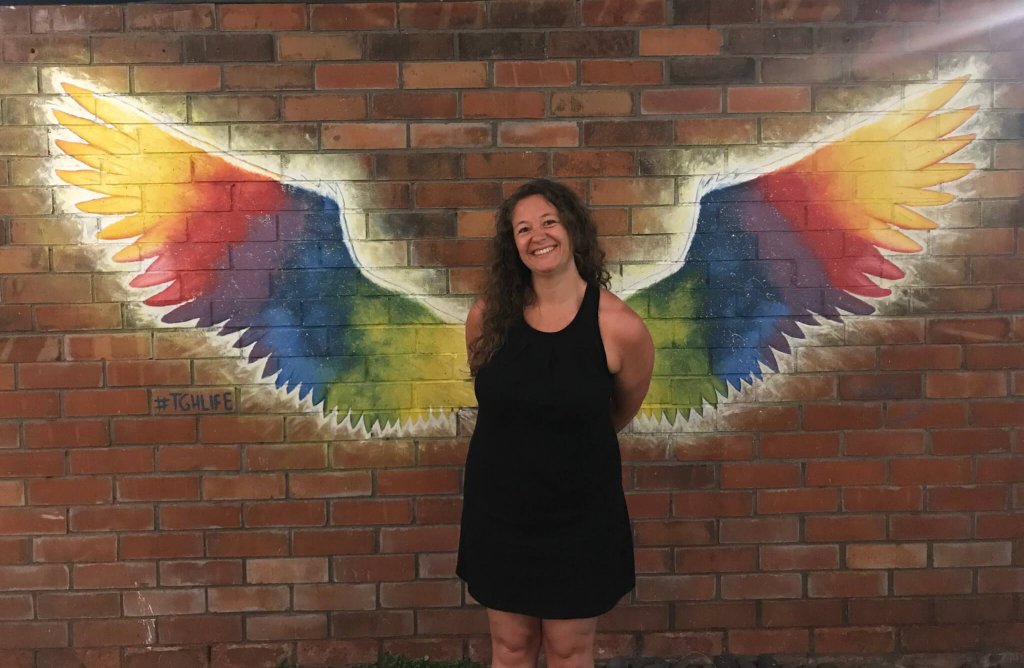 When I was a kid I hated the fact that my birthday is in the summer. With school being out, I never got to bring cupcakes and celebrate with my class like the other kids. On top of that, since it's smack in the middle of summer, most of my friends would be away on vacation or at camp and couldn't come to my birthday party. It's a silly thing but I felt like I missed out on birthday fun.
Today's my birthday and I'm finishing up an intense week of focusing on writing at the Community of Writers at Squaw Valley, a writing workshop that happens near Lake Tahoe every summer. It's been such a privilege to spend my birthday week with other like-minded folks who are here to work on telling their true, personal stories, and who are committed to the art of crafting those stories. I couldn't think of a better way to spend the week that I turn thirty-nine. Oh, and, since I'm basically in summer school for a week, I'm bringing my favorite gluten-free chocolate chip cookies to class today.
Last year on my birthday I wrote about the goal of completing a draft of my book manuscript before I turn 40. That's one of the reasons I'm here at this workshop. I've also shared about the writing retreats I'm taking this year, and the material that I submitted to be workshopped is fresh material—I just wrote it three months ago on the retreat I took with two friends in April. It feels good to know that I'm making steady progress toward that goal.
Last year I also wrote about maybe creating a 40-before-40 list—a bucket list of sorts, things to accomplish before I turn 40. I did end up making that list, and when I have shared it with friends several others have jumped on the bandwagon. So I thought I'd share my list (strikethrough obviously representing progress of completed items) in case it sparks and idea or some inspiration for you.
40-before-40 List:
Complete the draft of my book manuscript

Attend a writers conference as a writer

Attend an international yoga retreat

Vacation to Mexico

Sign with an agent to sell my book manuscript

Take swing dance lessons with Jeremy

Take horseback riding lessons

Maybe skydive (I reserve the right to change my mind and add something else here instead)

Go parasailing

Eat at the French Laundry

Read the complete Adventures of Sherlock Holmes by Sir Arthur Conan Doyle

Dress up as Wonder Woman for Halloween 2018

Float down the American river in summer

Watch Lost

Read the Diary of Anne Frank 

Watch all of Seinfeld

Go paddle boarding

Do paddle board Yoga

Go to the Florida Keys

Visit Judy Blume's bookstore in Key West

Meet Judy Blume

Go back to New York City

Visit the World Trade Center memorial

See a Broadway show

Stay at the Ashland Springs Hotel with Kendra

Visit Portland

Go to Powell's bookstore

Lead a yoga session

Read Brene Brown

Read What is the Bible? By Rob Bell
Publish a big name writer in Under the Gum Tree

Hold crow pose for one minute

Take private yoga lessons

Do a headstand on my own

Go to the Lake Tahoe Shakespeare Festival 

Read The Empathy Exams

Speak at Creative Mornings Sacramento

Hire someone to build our backyard deck

Throw clay with Kendra and Shen

Go glamping
Turning 40 is a milestone and not many of my friends are looking forward to hitting it. Me? I'm excited. A list like this helps, because it keeps the journey fun and interesting, and I know I'm accomplishing what I want to be doing in life. I guess I'll be doing a lot of traveling, yoga, and writing in the next year.