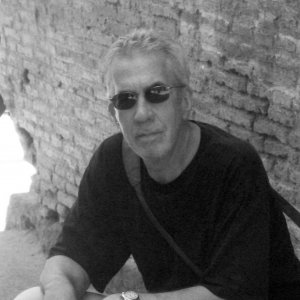 In this episode I talk with former Under the Gum Tree contributor, Timothy Kenny. Tim is a former USA Today foreign editor, a non profit foundation executive, a Fulbright scholar, and associate professor of journalism at the university of Connecticut. In addition to USA today, his reporting and op-ed piece shave appears in the Toronto Star, The Los Angeles Time, The Wall Street Journal Europe, The Chicago Tribune, among many others. His narrative nonfiction has appeared in several literary magazines including the Kenyon Review Online, the Louisville Review, the Gettysburg Review, and of course Under the Gum Tree. His piece "Turning sixty-six and six in Umbria," appears in the January 2013 issue of Under the Gum Tree. Tim's first book is a collection of creative nonfiction entitled Far Country: Stories from Abroad and Other Places, and it was just published in May 2015.
Listen & Subscribe:

In this episode, we talk about:
Tim's writing background and what draws him to creative nonfiction
Why Tim prefers creative nonfiction to journalism
Writing about how our sense of place affects who we are
Process of compiling a book manuscript of essays
Tim's book Far Country: Stories from Abroad and Other Places on Amazon
Visit us online at moretothestorypodcast.com and visit Under the Gum Tree at underthegumtree.com.