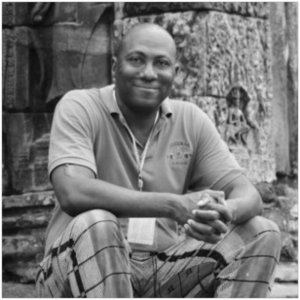 In this episode I talk with former Under the Gum Tree contributor, Samuel Autman. Samuel is a member of DePauw University's writing faculty in Greencastle, Indiana where he specializes in the personal essay. "Invisible Nails" won first place in the SLS-DISQUIET 2015 Literary Contest in the nonfiction category. His work has appeared in The Chalk Circle: Prizewinning Intercultural Essays, Black Gay Genius: Answering Joseph Beam's Call, Ninth Letter, The Common Reader, Under the Gum Tree, Brevity: A Journal of Concise Literary Nonfiction, I'm Black and I Travel, The Huffington Post and The Good Men Project. His essay "The Tongues of Angels" appears in issue seven of Under the Gum Tree, published in April 2013.
Listen & Subscribe:

In this episode, we talk about:
Samuel's writing background and what draws him to creative nonfiction
The difference between journalism and narrative nonfiction
How journalism informs writing creative nonfiction
What caused Samuel to begin writing about his family and growing up in Arkansas
Determining the difference between what belongs to the writer and the page, and what belongs to the writer and his or her personal relationships
Internal conflict with personal stories and learning how to grow into boldness
Visit Samuel online at samuelautman.com, and @samuelautman on Instagram and Twitter
Visit us online at moretothestorypodcast.com and visit Under the Gum Tree at underthegumtree.com.