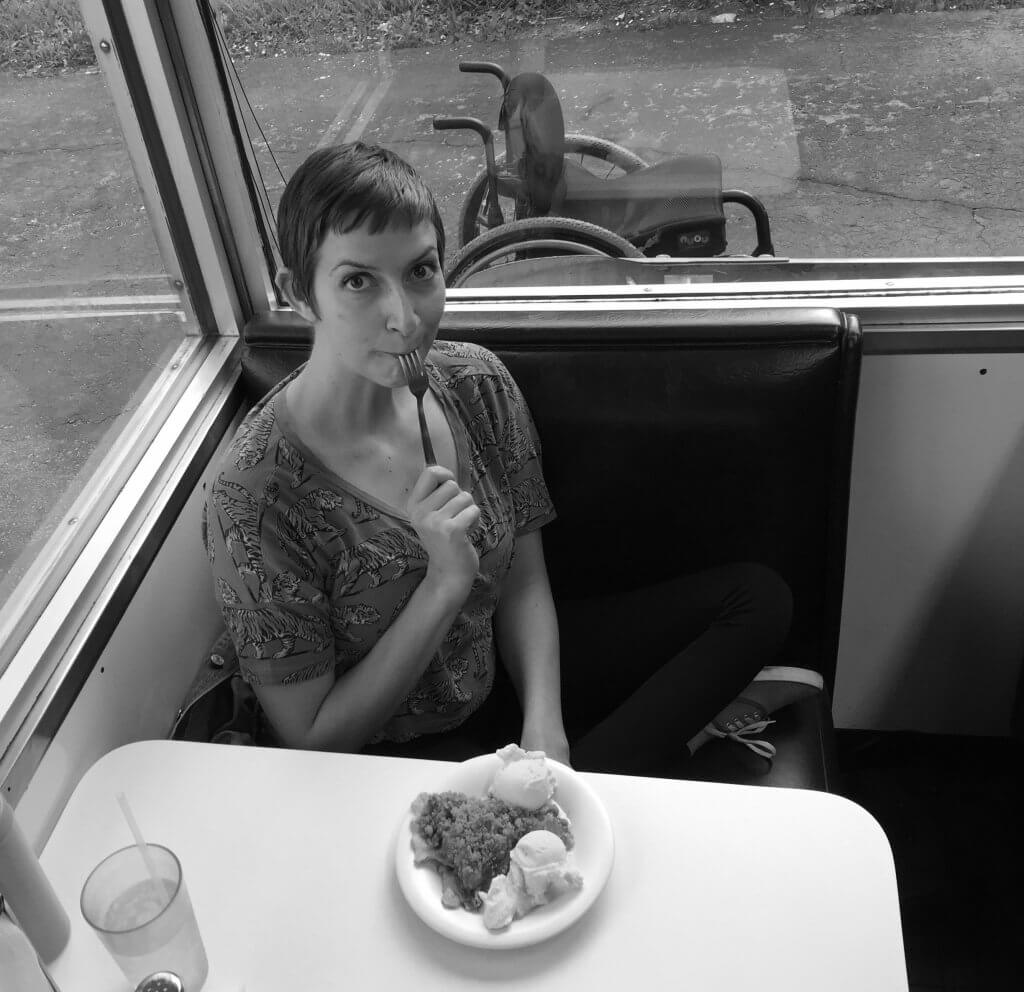 In this episode I talk with Rebekah Taussig, one of Under the Gum Tree's previous contributors. Rebekah is a writer and teacher with her PhD in creative nonfiction and disability studies from the University of Kansas. She is interested in the powerful connection between the stories we tell and the tangible world we live in. You can find her essays in Under the Gum Tree and The Florida Review and can follow her flash-memoirs on her Instagram @sitting_pretty. Her essay "Reupholstered" appears in the October 2016 issue of Under the Gum Tree.
Listen & Subscribe:

In this episode we talk about:
Wanting to make sense of the world through words
Disability stories in nineteenth century literature
The Moonstone and Poor Miss Finch by Wilkie Collins
Responses of Rebekah's students in her high school disability and literature class
The challenge and discomfort engaging with "others," people who are different from we are
Rebekah's experience of transitioning to using a wheelchair as a child
Writing life stories that are shaped by Rebekah's experience with her body
Rebekah's memoir Do You Feel This: The Story of a Voice Lost and Reclaimed
Writing flash-flash memoir on Instagram
Visit Rebekah online at rebekahtaussig.com and follow her on Instagram @sitting_pretty
Visit us online at moretothestorypodcast.com and visit Under the Gum Tree at underthegumtree.com. Follow Under the Gum Tree on Twitter and Instagram @undergumtree. Follow me on Twitter @justjanna and @jannamarlies on Instagram. Find out about my 6-week email audio course at jannamarlies.com/cnf101course.