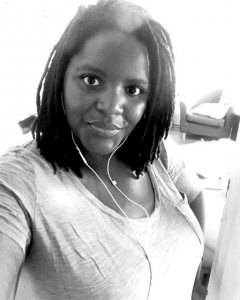 In this episode I talk with Tori Weston, creative writer and visual artist. Tori received a BFA in Writing and Literature and an MFA in Creative Writing from Emerson College. While working for the Professional Studies department and finishing her last semester of graduate school, she wrote a proposal for a creative writing high school program. Fifteen years later, she is now the Assistant Director of Pre-College Programs at Emerson College. When not running the pre-college program, she balances her professional life with her creative life as both a writer and artist. Her writing has appeared in What's Up Magazine, Providence Journal-Bulletin, Sleet Magazine, and Under the Gum Tree. She has also been a featured storyteller in the Risk! Live show, podcast, and book. Her artwork has been shown at the Somerville Museum, Diesel Cafe, and Bloc 11 Cafe.
Listen & Subscribe:

In the episode we talk about:
Her 6th grad teacher's quirky essay assignments
Tori's love of grammar & being rewarded for memorizing poems with parties
The 1991 Doors movie inspiring a generation of creatives writing bad poetry
The recurring theme of teachers taking interest, encouraging her to pursue writing
Moving to nonfiction as a result of telling personal stories
Themes unifying multiple short-short pieces
The richness of growing up in a cultural diverse neighborhood
Tori's memoir-in-progress about her whopping 38 roommate situations
Check out her work at: ToriWestonWriterArtist.com 
Visit us online at moretothestorypodcast.com and visit Under the Gum Tree at underthegumtree.com. Follow Under the Gum Tree Twitter and Instagram @undergumtree. Follow me on Twitter @justjanna and @jannamarlies on Instagram.
If you're looking for a place to find more support with writing your true personal story, join the More To The Story community!