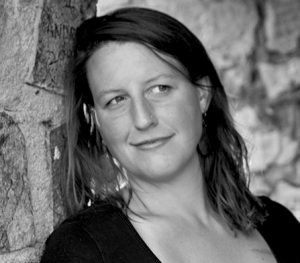 In this episode I talk with writer Katherine Standefer. Katherine's debut book, Lightning Flowers, published November 2020 from Little Brown, was shortlisted for the 2018 J. Anthony Lukas Work-in-Progress Prize from Columbia Graduate School of Journalism and the Nieman Foundation for Journalism at Harvard. Her work was featured in The Best American Essays 2016, won the 2015 Iowa Review Award in Nonfiction, and most recently appeared in Virginia Quarterly Review, Kenyon Review Online, New England Review, Crazyhorse, Quarterly West, and The Normal School. She was a Fall 2018 Logan Nonfiction Fellow at The Carey Institute for Global Good, and earned her MFA in Creative Nonfiction at the University of Arizona. As a creative entrepreneur, she teaches intimate, electric writing classes that help people tell their stories about sexuality, illness, and trauma. She is also a professor in Ashland University's Low-Residency MFA.
Listen & Subscribe:

In the episode we talk about:
Heartbreak and conflict minerals
Illness as a driver force for writing nonfiction
Owning a story vs. disguising it in thinly veiled fiction
The need for narrative distance to craft nonfiction
Processing illness through writing
Research as a means of survival
The personal is enough, a personal story well told can change lives
Kati's book, Lighting Flowers, story of a complicated relationship with her ICD, the American healthcare system, and the global supply chain.
Book forthcoming March 2020 – Nov 2020, Little Brown
IG / Twitter: @girlmakesfire / FB: writewithkatistandefer / katherinestandefer.com
Visit us online at moretothestorypodcast.com and visit Under the Gum Tree at underthegumtree.com. Follow Under the Gum Tree Twitter and Instagram @undergumtree. Follow me on Twitter @justjanna and @jannamarlies on Instagram.
If you're looking for a place to find more support with writing your true personal story, join the More To The Story community!