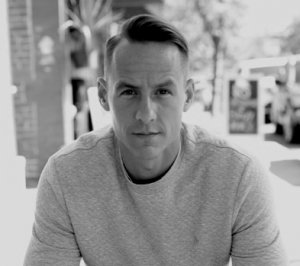 Timothy J. Hillegonds is the author of The Distance Between (Nebraska, 2019), a finalist for the 2020 Chicago Writers Association Book of the Year Award. A Pushcart Prize nominee, Tim's work has appeared in The Guardian, the Chicago Tribune, Salon, The Daily Beast, The Los Angeles Review of Books, The Rumpus, Assay, Fourth Genre: Explorations in Nonfiction, River Teeth, Baltimore Review, Brevity, Under the Gum Tree, Hippocampus Magazine, The Fourth River, Midway Journal, RHINO, Bluestem Magazine, r.k.v.r.y. quarterly, and others.
In 2019, Tim was named by the Guild Literary Complex as one of their thirty "Writers to Watch," and he currently serves as a contributing editor for Slag Glass City, a digital journal of the urban essay arts.
Listen & Subscribe:

In the episode we talk about:
The practice of writing in rehab at the beginning of a serious writing life and as an integral part of healing
Coming to nonfiction as a result of trauma
Getting an undergrad degree at age 30
Recovery as never being singular, we're constantly recovering from one thing or another
Never writing the same book twice and giving yourself permission to try something different
Crafting a persona in creative nonfiction
Truth vs subjectivity in nonfiction, honesty in recovery
Using the second-person perspective in nonfiction
The challenges of an addiction memoir and a story of abuse from the perpetrator's point of view
The benefits of publishing with a university press
Writing visceral scenes of using after being sober
The moral inventory of self and wrestling with privilege working on his behalf
How to reinvent a story like an addiction that is, let's be honest, so played out
Writers Hope Edelman, Michele Morano , and  Sheryl St. Germain 
Find Tim online at timhillegonds.com.
Visit us online at moretothestorypodcast.com and visit Under the Gum Tree at underthegumtree.com. Follow Under the Gum Tree Twitter and Instagram @undergumtree. Follow me on Twitter @justjanna and @jannamarlies on Instagram.
If you're looking for a place to find more support with writing your true personal story, join the More To The Story community!