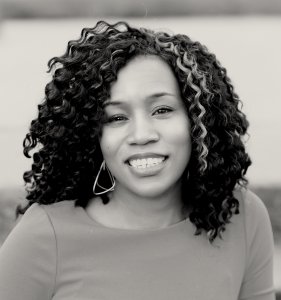 Kristie Robin Johnson is an educator, essayist, and poet from Augusta, GA. She is the current Chair of the Department of Humanities at Georgia Military College's Augusta campus where she is an Assistant Professor of English. A graduate of the MFA Creative Writing program at Georgia College and State University, Kristie's writing has been nominated for a Pushcart Prize and has received other awards and recognition, including an AWP Intro to Journals award, the 2020 Porter Fleming Prize for Nonfiction, and the 2021 Page Prize for Nonfiction from The Pinch Literary Journal. Her work has been published in numerous literary magazines, journals, and anthologies. Her first book, High Cotton, was released in 2020 by Raised Voice Press.
Listen & Subscribe:

In the episode we talk about:
Hip hop as her first introduction to literature
Writing essays as a function of journaling, being a young mother, and writing letters to her unborn child
The transition from being a poet to being an essayist
Maya Angelo, Harlem Renaissance writers, and imagining her first poems as if Tupac or Biggie and Langston Hughes had a baby
Billy Collins saying every poet has 200 bad poems that they have to get out
Determining whether a piece is an essay or a poem
Writing the same thing over and over again as a writer of color, in reference to the lynching of Ahmaud Arbery and his murder being particularly difficult because of not being able to gather during COVID
The impact that reading black male authors had on her young son
Addressing issues of race with kids and how parents make the choice of when, where, and how to talk about it
How the media has changed the frequency at which we see racial injustice
How it's a lie that you'll never get your MFA thesis published
The strongest writing coming out of examining the intersections of life as a woman, black person, single mom, and returning college student
The benefits of publishing with a small press
Compiling and ordering the work in an essay collection
Find Kristie online at kristierobinjohnson.com
Her new essay collection High Cotton is available on raisedvoicepress.com and everywhere books are sold
Visit us online at moretothestorypodcast.com and visit Under the Gum Tree at underthegumtree.com. Follow Under the Gum Tree Twitter and Instagram @undergumtree. Follow me on Twitter @justjanna and @jannamarlies on Instagram.
If you're looking for a place to find more support with writing your true personal story, join the More To The Story community!