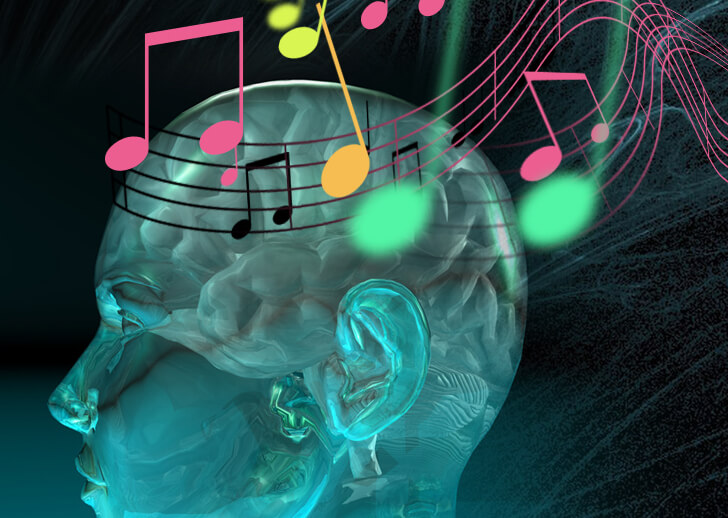 "Relapsing-remitting multiple sclerosis," he said. "Let me get you some literature on the drug therapy options. I'll be right back."
He left the room and I looked at Jeremy. "Did I just get diagnosed with MS?"
He nodded.
After my first MRI the neurologist had said that I was at a "high-risk" for developing MS. "Patients with an episode of optic neuritis and an abnormal MRI have an 80% chance of eventually developing MS," he told us. The MRI was "abnormal" because it showed lesions on my brain. We will monitor it, he had said, with regular MRIs. Oh goody.
I saw the MRI images. I saw the white spots indicating lesions. But where did they exist on my physical body? I couldn't tell. I couldn't point to my head and show anyone where a lesion lived, potentially growing. And that's what we had to monitor — the growth. If a lesion grows, it means the MS is progressing.
The neurologist came back into the exam room and handed me two notebooks, both published by pharmaceutical companies.
"Take these home and read over them," he said. "You can let me know which one you'd like to start in a week or so."
It was a choice between a weekly injection or a daily injection. Of immune-suppressing drugs that included possible side effects like heart failure, depression, suicide.
Pharmaceutical companies consider suicide a side effect.
"I don't want to be on drugs for the rest of my life," I said to Jeremy. We stood in the Kaiser parking lot next to our car, hugging and crying.
At home I read the notebooks. "This one says that some patients have been diagnosed with cancer during therapy," I said. "It just doesn't make sense, why would I take a drug that could make me susceptible to something worse than MS? And I already struggle with depression. I use CBD for depression, so why would I risk making it worse?"
Questions. So many questions. Will the disease progress? Is there a way to prevent its progression without taking drugs? Why would I take drugs without any guarantee that they would work? What would I do if I didn't take the drugs?
"Babe, you're not taking drugs," Jeremy said.
•••
I've never been a fan of drugs. The thought of pumping my body full of chemicals doesn't sit right with me. When I slumped into a bad depression last year, I did everything in my power to stay away from antidepressants. Artificially altering my body's natural makeup always seemed counterintuitive.
Even more perplexing: for MS, my doctor prescribed a treatment that would artificially alter my body's natural functions and inhibit my immune system. The medical theory is that patients with MS have an overactive immune system. To keep the immune system from overacting and attacking itself, doctors prescribe drugs to suppress it. More questions. But what is causing my immune system to attack itself? And do the drugs keep the disease from progressing or do they simply delay the inevitable? According to this New York Times article, a recent study shows that interferon beta, the most widely prescribed drug for treating MS, does not prevent the onset of disability. The researchers "found that those who took interferon beta were no less likely to suffer long-term disability than those who took none."
Before the MS diagnosis I had read a book called The UltraMind Solution in hope of gaining new understanding about my struggle with depression, something I've been managing without drugs by conditioning my mind with music. The conditioning experiment got me wondering: If I can condition myself to the point where a song can change my mood, can I be conditioned by other things, like food? Could I be artificially altering my body's natural makeup unintentionally? In The Ultra Mind Solution, author Dr. Mark Hyman writes about how diet and lifestyle affect not only our physical health but also our mental health, and the two are inexorably linked. He calls his brand of medical practice Functional Medicine.
What I read about the way our bodies react to food and nutrients made sense. The body responds to what we give it. We either nourish the body with what it needs to thrive, flourish and heal itself when it gets sick, or we attack the body with junk that exhausts and depletes its systems. And all the systems have to work together to maintain a healthy body. If the digestive system isn't working right, it lets things get to the rest of the body that can be harmful to other systems, including the central nervous system and, ultimately, the brain.
Dr. Hyman also recommends a book called The Autoimmune Epidemic by Donna Jackson Nakazawa, which looks more specifically at diseases where the body's systems attack itself. Multiple Sclerosis is an autoimmune disease in which the body's own cells attack the protective myelin sheath surrounding the nerves in the brain and spinal cord. According to Nakazawa, autoimmune diseases are a fairly new phenomena. A short 50 years ago, the medical world believed that it was impossible for the human body to attack itself.
So what causes an autoimmune disease? The short version is that when there is something wrong like a virus or an infection, the body is trying to attack the invader but is so overloaded with toxins that the wires get crossed; it cannot distinguish between good cells (itself) and bad cells (toxins). Where do toxins come from? Everywhere. Nutrient-deficient food. Household cleaning products laden with chemicals. Fire-resistant foam in furniture. Paint fumes. Drugs. There is no way to even write a comprehensive list of all the ways we encounter toxins. The most interesting thing to think about, however, is how nutrient-deficient food–anything fast, processed, packaged, and preserved–is also a phenomena of roughly the last 50 years.
•••
"Then we need to find a doctor who practices Functional Medicine," I said.
"Yes," Jeremy said.
I started researching the very next day, spending hours online. Googling. Reading. Crying. Note-taking. Bookmarking. Crying. Writing. List-making. And repeating that cycle. It gave me something to do, a way to focus my anxious energy and my questioning mind. Would we find a doctor? What would my neurologist say? How do I manage being treated by both western medicine and alternative medicine? Is this the right decision? Will it work?
Searching for answers I discovered this book, Healing Multiple Sclerosis by Dr. Ann Boroch, and this TedX Talk by Dr. Terry Whals on YouTube:
My research became a domino effect in our life: one book leading to the next leading to the next. How could we ignore it? It all confirmed our instinct about drug therapy for MS: there are alternative treatments. And we were going to pursue them.
Read more about what I'm learning along the way. Sign up for my email list & get a free copy of my ebook, Bold is Beautiful.